High standard of workmanship
We recommend to you the excellent services of Brandon Fyfe from Thompson's Plumbing. They have been working with us for the past 5 years and have been providing a high standard of workmanship. We are confident about their services. Feel free to contact us for any questions you might have.
Koos Smuts, Smuts & Boyes Architects
Sincere appreciation
I am writing to you on behalf of Durbanville Lions Club to express our sincerest appreciation with the tile donation from Durbanville Tiles and the delivery there of. We support, as part of our poverty relief program, 5 soup kitchens in the Fisantekraal area. The donation will contribute to the soup kitchen of Antoinette Seronne receiving an upgraded accreditation, thus enabling her to obtain further assitance, thereby feeding more poor and destitute people. Currently, these soup kitchens nourish close to 2000 people per week, and it's essential for their survival.
Erika Louw, Services, Lions Club of Durbanville
Exclusive plumbing contractor
Thompson's Plumbing services has been our exclusive plumbing contractor for more than 8 years.  Their fair pricing, excellent service and top after sale support is why we kept on working with them continually for such a prolonged period. I can highly recommend this company!
Jurgen Kuhnel, Owner, Cape Core Construction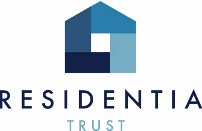 Exceptional service
Thompson's Plumbing services  provides exceptional service in plumbing, as a result, we also recommend them to our clients. We are confident that our client's needs will be met at affordable rates. 
Henk Smook, Managing Director, Digital Brother T/A Residential Trust
Courteous and efficient
We are so impressed with the two plumbers you assigned to us. They were most professional, courteous and efficient. They also wore masks throughout, which is unheard of among the many technicians visiting our block. We are moving to Pinehurst later this year and are delighted to know that we won't have to look for plumbers now that we have discovered Thompson's.
Irenè van Wyngaardt, Private Home-Owner
Very high standard service
Brandon Fyfe from Thompson's Plumbing has been doing our plumbing related work at a number of our properties in the City Bowl for more than 4 years. Brandon and his company are reliable, their service and workmanship are of a very high standard, and they are always a pleasure to deal with – highly recommended.
Melize van der Merwe, Private Home-Owner

Brilliant communication
Always reliable, great workmanship and brilliant communication. 
Douglas Geldenhuys, Operations Manager
Great work
Great work, excellent communication and attention to detail. Highly recommend Brandon Fyfe and his team, professional, prompt and organised.
Carla Godfrey, Private Home-Owner
Best Plumbing Service
The only company that was able to help me with a time sensitive job. Best plumbing service, friendly and helpful staff
De Villiers Esterhuizen, Private Home-Owner
Pride in their work
We are very happy with our bathroom renovation. Thompson's Plumbing takes pride in their work and did a great job. It was a pleasure working with them and will highly recommend them.
Madeleine Abrahams, Private Home-Owner
Extremely knowledgeable
I am an extremely happy and ecstatic client. Thank you so much Brandon Fyfe, Lee and Sam. I will recommend your team anytime. Thompson's Plumbing are extremely knowledgeable and professional.
Linda van Staden, Private Home-Owner
Professional and polite
Brandon and his team are professional and polite. When they make a promise they stick to it without fail. Definitely give Thompson's Plumbing a shout when you need any plumbing work done.
Fabien Donnoli
Pure class
I had a burst pipe on a Sunday night. I managed to get hold of Brandon the same night. He had a team at my house by 9:30am the next day to fix the pipe. Pure class and efficient service!!
Michael Dockerill
Fantastic company
I've used Thompson's Plumbing for a couple of years now and have to say that I am always provided with friendly, professional and efficient service. They are a fantastic company that I can confidently and highly recommend to anyone needing any plumbing done!
Shari Fuchs
Pleasure to work with
We have used Thompson's Plumbing for the last 8 years on some big projects. They are professional and a pleasure to work with.
Albert Burger, Private Home-Owner
Office & emergency: (021) 976-0327
brandon@thompsonsplumbing.co.za
C32 Icon Business Park, Fourie Str, Brackenfell