Author: Brandon Fyfe, Thompson's Plumbing 28 January 2020
Is a CCTV camera drain inspection worth the extra cost?
Most of us are confronted with blocked drains at some stage of our lives. The question is: is it worth having it inspected by a CCTV (closed-circuit television) camera?Upon the finding of a blocked drain, whether it be a sewerage or stormwater runaway line, there are conventional methods of clearing it such as drain rods, a rotor machine or high pressure jetting. These methods are done in the case of regular and predictable blockages, however, in the case of a more severe or reoccurring blockage due to (1) the obstruction in the line is too severe, (2) the line may have an intrusion of roots from nearby trees or plants, (3) the line may have a break or collapse in it, you can inspect the state of the line utilising a CCTV drain camera. All of this sounds expensive to repair, but not with the use of a CCTV drain camera.
Previously, the repair process, without actual predetermination of why and where the blockage exists, could lead to many wasted hours of labour because the pipe has made an unexpected bend or turn underground.
This cannot be predicted by the eye from above the surface and can result in exorbitant costs and potential damages, for e.g. affected paving, concrete or garden area. Using CCTV drain cameras, we can now view the inside of the affected line for any blockages, breakages, root intrusions, collapses or fittings, indicating the direction of flow, and thus, establish where the exact area of concern is. This could save you thousands of rands in the end!
Our specific camera reel is 60m long; it has LED lighting in the head that allows the inside of the line to be viewed by the colour CCTV display – this picks up on small or large defects. The camera works by means of your conventional household three-prong plug electrical supply or, in more remote areas, it can even be connected to your car's outlet. If you have moved into an older property, the camera is not only useful for the location and repairs of blockages, but also to map out existing plumbing waste services for your knowledge, renovations or new builds.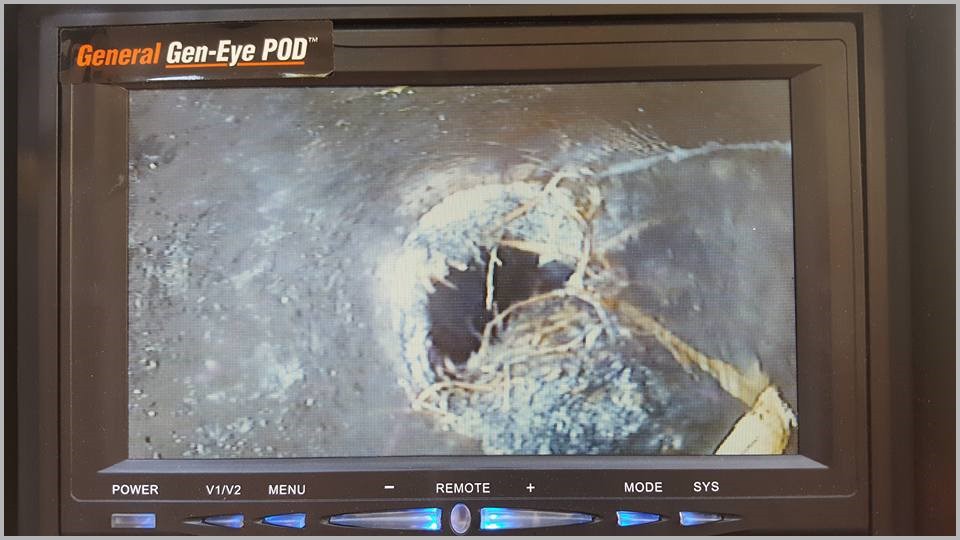 Office & emergency: (021) 976-0327
brandon@thompsonsplumbing.co.za
C32 Icon Business Park, Fourie Str, Brackenfell